PRESIDENT'S MESSAGE
In the first week of September, I had a chance to interact with all the stakeholders of the automotive industry i.e. OEMs, component suppliers, policy makers and many tool suppliers. We debated about current challenges. As the result of the deliberation, two clearly distinct thoughts came out. The government thinks that all the car makers, OEMs are cash rich so why are they looking at government for sops, GST rebate, etc?
Read More

In Focus
Automotive Analysis
When the going gets tough, the tough get going



The Automotive industry is going through one of its toughest phases. As the industry is waiting to bounce back, it is time for the tooling industry to reconsider its position in the market and diversify itself to meet the growing demand from various other rising industries

Read More

In conversation With
"Long term growth story of Indian Auto Industry is still intact"
"Current slowdown has given an opportunity to everyone to review their purchasing cost competitiveness and accordingly focus on cost reduction measures like localisation of components and tooling," says Sunil Kakkar Executive Director (Supply Chain), Maruti Suzuki India Ltd in conversation with Nishant Kashyap
Read More


Leaders Speak
"Best Time to Improve Competitiveness Through Process Improvements"
Rick, Chairman, Yeong Chin Machinery Industries Co. Ltd.(YCM) talks at length to Nishant Kashyap about the need for Indian die mould industry to modernise itself with automation and digitisation to be at par with global market trends.
Read More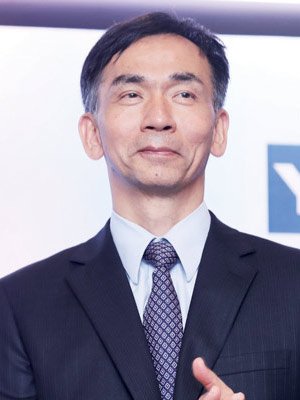 "India is the most important market after China"
"Die Sinking EDM and Wire Cut EDM are the two technologies that are necessary for mould manufacturing. The growth of the Indian mould industry is an important kinetic energy for EDM suppliers and the most important market after China," says Mr Richard, President, EXCETEK.
Read More


Event Report
EMO Hannover provides clarity in uncertain times
EMO Hannover 2019 closed its doors on 21st September following a six-day run. From 16 to 21 September, round about 117,000 production specialists from 150 countries convened at the world's leading tradeshow for the metal-working industry. "This EMO Hannover 2019 built on the success of our boom year in 2017,"
Read More

Industry Updates
TAGMA Successfully conducts AGM in Bengaluru
TAGMA and NTTF to start training courses jointly
Voestalpine organises technology day with focus on fine blanking and high tensile steel processing.
S&T Group organises Tool Makers meet in Mumbai
Auto stocks gain as reports say govt may cut GST rate
Auto parts firms diversify amid electric vehicle, BS-VI changes
Ashok Leyland plans to invest Rs 70 crore to set up Africa unit
Read More


Opinion & More
"Positivity is needed under the current circumstances"
D Shanmugasundaram, MD, S&T Group gives a holistic view on the condition of the automotive industry along with opining on the measures that the tooling industry should take to sustain in these difficult times
Read More

"Automotive growth story is in a wait and watch mode"
Parveen Satija, MD, Stitch Overseas Pvt Ltd opens up to Nishant Kashyap about the state of automotive industry and the measures that the Indian tool makers should take to overcome this phase.
Read More


"Automotive industry should find innovative solutions to meet changing needs"
Anil S Patil, Director Technical, Reliable Autotech tells Nishant Kashyap that instead of trying to be what it was, the automotive industry needs to change its perspective and take upon a new innovative avatar to sustain in this market.
Read More

"Additive Manufacturing for automotive sector is the salvation for its falling"
Ankit Sahu, CEO, Objectify Technologies talks at length to Nishant Kashyap about the state of the automotive industry but is also optimistic given the resilient nature of Indian manufacturing sectors throughout the years. He also talks about the various ways the tool makers can rise up to the situation and find opportunity in this turmoil.
Read More


"This is the ideal time to invest in technology"
Sandeep Srivastava, Director - India & South East Asia - Hexagon Production Software (Vero India Software Pvt. Ltd.) talks at length to Nishant Kashyap about the state of the automotive industry and the way forward for tooling manufacturers.
Read More