Remembering 2018
TAGMA Organises 3rd edition of ITS
Mumbai hosts largest ever Die Mould India
TAGMA successfully organises AGM meeting in Bengaluru
TAGMA and MAZAK organise seminar on 'Latest Trends in manufacturing
CAMM and TAGMA signs MoU
TAGMA and Toyota jointly organise Tooling Tech Show to bring suppliers and customers together …
Read More

Event Preview
Gateway to Exuberant Opportunities

The industrial hub of Pune is gearing up to witness the mélange of latest technologies and innovative products at the highly awaited tooling congregation, International Tooling Summit 2019, Pune. To be held from February 7-8, 2019, at Hotel Hyatt Regency; the event will reinforce itself as a leading platform for tooling suppliers and user to collaborate with each-others & right partners and solutions.....
.
Read More

In Focus
Holding Tooling Together

Manufacturing relies on tools which includes jigs, fixtures, templates and gauges to maintain
quality and production efficiency. They are used to position, hold, protect and organize
components and subassemblies at all stages of the manufacturing process. And although these
tools are virtually invisible when production is running smoothly, their importance becomes
evident when problems arise. To avoid production halts or product defects, new jigs and fixtures
must be rapidly designed, manufactured and deployed. Read on to know basics of jigs & fixtures
and latest technology trends...
Read More

In conversation With
"Indian tool rooms have to be smart in adapting technologies"

"Make in India' is not enough, we need an actively conscious, 'Make quality parts in India' buzz. Manufacturing companies understand this today. Apart from this, most manufacturing companies invest heavily in machines to produce parts – they now understand that they need any equally impressive inspection process to complete the cycle," says Amar Kulkarni, VP - Sales, PolyWorks India Pvt Ltd. ...

Read More

Woman in Manufacturing
"Challenge and compete with yourself"

"Women can be more productive in manufacturing provided there in more awareness about the sector. It should be widely introduced in the education system thereby valued by the society," says Rajalakshmi P.V, Technical Head, MANTRA LEISTUNG. Regarded as the first lady of tool & die engineers in Asia, Rajalakshmi, shares her experience with us. ...

Read More

Case Study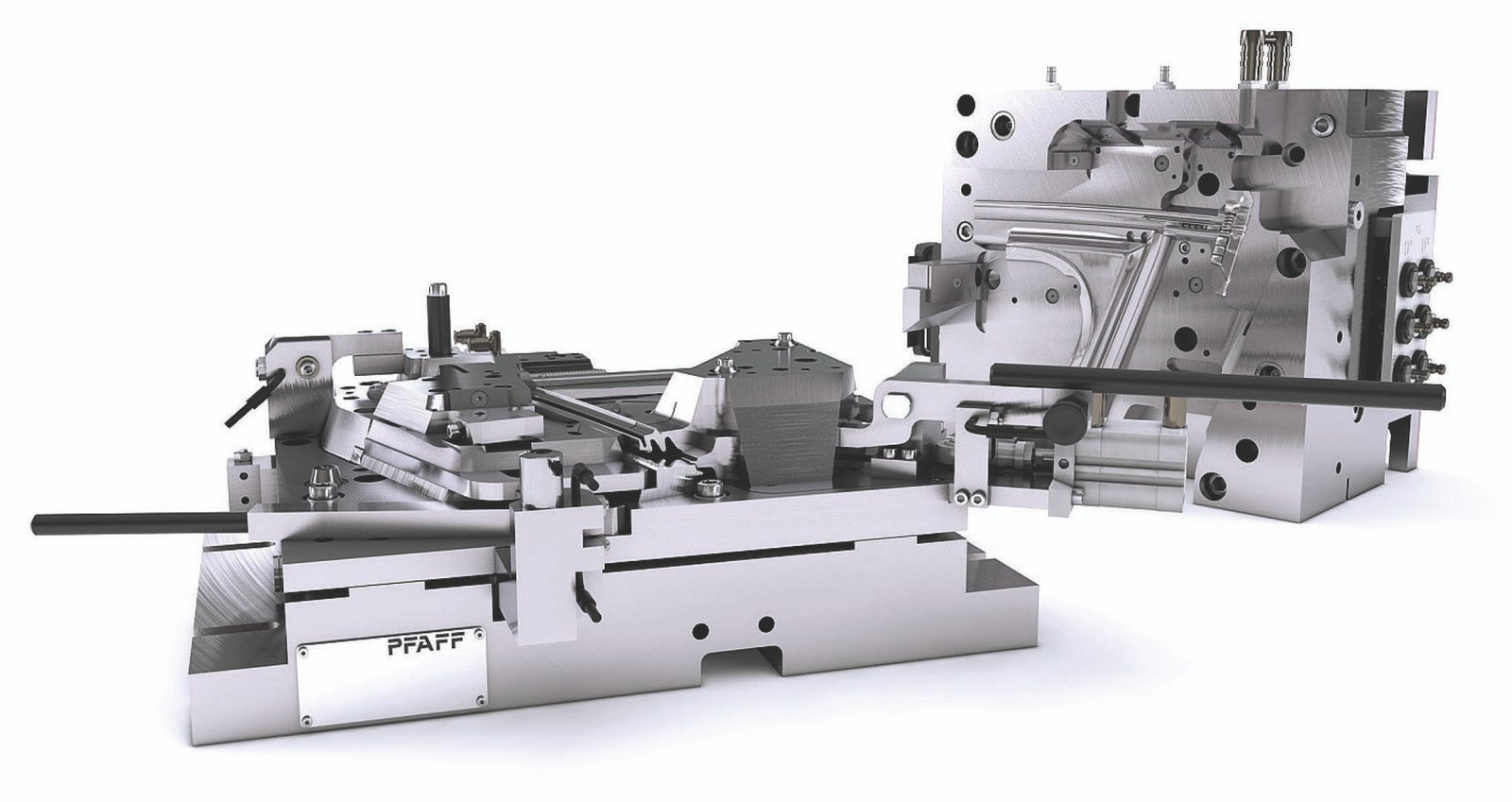 Measurement of free-form surfaces made easy

Measurement software FormControl, CNC touch probes and laser measuring systems from BLUM at Pfaff Molds.
Today, highly complex sealing systems, adapted precisely to the actual application, are used to optimise aerodynamics, minimise wind noise and, last but not least, ensure the body is sealed as tightly as possible. The ideal injection moulds for this are provided by Pfaff Molds. BLUM's FormControl software and touch probes enable the southern German company to fully measure the milled moulds while still in the machine....
Read More

Tech Focus
Hot Runners vs Cold Runners:

Why You Should Be Using a Hot Runner System
Plastic components are in use by every industry and manufacturing these components through injection molding has come a long way. A wide range of equipment options exist depending on your application and capabilities. Generally speaking you have a choice between traditional cold runners or the more advanced hot runners. Each option comes with its own unique sets of pros and cons and so understanding the differences and how they relate to your application could have a big impact on your productivity and overall profitability....
Read More

Expert Article
"Z" offset of your machine is in Negative?
Importance Of Tool Measurements…..
Read More

Opinion & More
IIoT implementation will likely require skilled workers and operators
Sameer Gandhi,
Managing Director,
Omron Automation, India.
Accuracy is Key
Ramesh Mistry,
Product Manager – India and Middle East,
ACOEM India. …..
Read More

Industry Update
Government working on domestic manufacturing of aircraft: Suresh Prabhu
Kia Motors India expects trial production of first model to begin on January
PM Modi inaugurates India's first private Howitzermanufacturing facility in Gujarat
Read More