In Focus : Aerospace Industry:
Flying at Jet Speed
The Indian Aerospace industry is uniquely poised in its growth track. While the number of flyers has drastically increased, the aerospace technology is constantly striving to build faster, lighter, sturdier, more energy efficient and less fuel consuming aircrafts. This gives a huge opportunity to the die and mould industry to gear up and meet the demand explosion from the aerospace industry. Aerospace
Read More

In Focus : Aerospace Industry:
The Next Tooling Destination
The coming decade is touted to belong to Indian aerospace. With many OEMs and component suppliers setting up base here, government push to source the components from India and continuous growth in both civil aviation and defence, the market is wide open for local manufacturers to tap into this growing segment. The article explores the opportunities and essays the developments in Indian aerospace machining.
Read More
In conversation With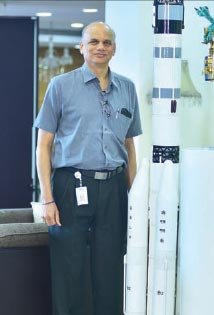 "I will strongly advise tooling companies to consider aerospace"
SM Vaidya, VP and Business Head, Godrej Aerospace talks about the opportunities in the Indian Aerospace industry and that this is the best time for the Indian manufacturers to make the most of the opportunities. In his conversation with Nishant Kashyap, he said that there is a huge requirement of aerospace component manufacturing in India and SMEs should make the most of this opportunity by taking away that burden from large players. What the automotive industry looked like about two decades ago is what the aerospace industry looks like today.
Read More

Technical Article
VERICUT Digital Twin Ready for Lift-Off
While digital twinning is a relatively new phenomenon, one of the early adopters of the physical 'twin' concept was NASA, where a full-scale mock-up of the early space capsules were used on the ground to mirror and diagnose problems in orbit. The physical eventually gave way to fully digital simulations. The digital twin provides a representation of a physical object or system. Today, the technology behind digital twins has expanded to include large complex items such as buildings, factories and even cities, and some have said people and processes can have digital twins. In the aerospace manufacturing arena, independent CNC machine tool simulation and optimisation software, VERICUT, is leading the way.
Read More

Case Study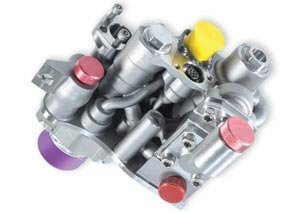 First metal 3D printed primary flight control hydraulic component flies on an Airbus A380
Today, the dream of flight revolves around producing aircraft components using industrial 3D printing technology. Every company aims to open up opportunities to differentiate themselves in the marketplace – in terms of new customer benefits, potential cost savings and sustainability targets.
Read More

Opinion & More
"More the R&D, more the chances of manufacturing in India"
Nishant Shah, Director of Imaginarium Rapid Pvt Ltd. talks at length to Nishant Kashyap about the growth demand for additive manufacturing technologies to meet the growing aerospace manufacturing demands.
Read More

Tech Focus
The Importance of Precise Hot Runner Temperature Control
Hot runners are known to offer many processing advantages. However, to maximize your productivity and production quality, maintaining precision temperature control is a critical component for these systems to work as designed. Maintaining precise temperature control is known to affect part quality and processing as temperature directly impacts processing variables associated with the Resin Characteristics and Hot Runner System.
Read More

Industry Updates
Godrej partners ISRO to make Chandrayaan-2 a grand success
Carr Lane enters into JV with Chennai firm to produce aerospace components
HAL Spearheads Efforts to Boost Private Participation in ALH Civil Manufacturing
LMW-Boeing India partner to launch training programme in aerospace tool and design
Indian government launches online aerospace engineering course
Karnataka government gives approval to Goodrich Aerospace's ` 480 cr investment in Bengaluru
Mitsui Seiki Launches HU100-TS Tilt-Spindle 5-Axis Horizontal Machining Center
Makino Introduces U6 H.E.A.T. Extreme Wire EDM
Read More