In Focus
An Electrifying Start
The need to reduce carbon footprint has prompted the automotive industry to manufacture Electric Vehicles (EVs). Industry experts forecast that EVs will most likely dominate the automotive landscape in the coming years. As the industry gears up for the next phase of automotive evolution, toolmakers, who have, until now, focused on the manufacturing of components of commercial vehicles, are likely to face the impact. While manufacturing EVs presents new challenges, it also offers a plethora of new opportunities. Toolmakers need to focus on mobilizing themselves if they want to ride high on the e-mobility wave.
Read More

Leader Speak
'On-demand manufacturing will be a boon for Small and Medium Enterprises'
"On-demand manufacturing can certainly help SMEs. It can solve some of the biggest challenges that SMEs face in terms of overcoming inefficiencies stemming from owner dependencies in a business, improving capacity utilisation and limited reach to the global market," says Mr. Soumitra Joshi, Founder & CEO, Truventor.ai.
Read More

Tech Focus
Innovative wheel and braking concept for electric vehicles
Continental presents the New Wheel Concept, which optimizes the braking system specifically of the electric vehicle (EV). The design enables the use of a large aluminium brake disk and solves the problem of bad braking performance due to corroded brake disks. The dual New Wheel Concept also reduces the weight of the wheel and brake and reduces service costs due to a lifetime brake disk and an easy brake pad change.
Read More

Techno Focus
Role of die-casting industry in electric vehicles
Aluminium die-casting has been at the forefront of the automotive industry development given its ability to produce complex parts with high automation and recyclability. Although aluminium has been used in automobiles for several years, it has now become the fastest growing as well as preferred material for modern automobiles. This is due to more emphasis on lightweight and emission standards by automakers. Given the global consensus to counter climate change, electrical vehicle technology has been given special focus and a united push by many countries. This drive in electrical vehicles will be a boon for aluminium, especially given its strength-to-weight ratio advantages over traditional materials.
Read More

Machining Mantra
Machine tools as unique as you
'Standing out from the crowd' is an idea we're all familiar with. But differentiation is a particular challenge for manufacturers, as an unpredictable future drives them to explore new markets, which means producing unfamiliar components from the toughest workpiece materials. Here, James Thorpe, Global Product Manager, Sandvik Coromant, the global leader in metal cutting, explains why customised tooling is the way forward.
Read More

Industry Updates
India attracts FDI infl ow of US$ 72.12 billion during April, 2020 to January, 2021
HAL records revenue more than INR 22,700 crores in FY 2020-21
Indian passenger vehicle industry to post 22% to 25% growth in FY2022: ICRA
E-platform for toolmakers to showcase their offerings to stakeholders, potential customers launched
Aaran 1 Engineering ventures into AM
Streamrunner®, the new, additively manufactured hot runner system from HASCO hot runner
Seco Tools partners with Fusion Coolant Systems to drive forward corporate environmental sustainability efforts
Read More






Tech Know - How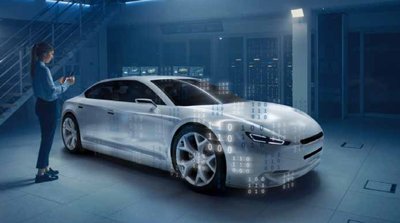 Seamless integration between cars and cloud
Bosch and Microsoft collaborate to develop a software-defined vehicle platform. The collaboration brings together automotive and cloud computing expertise to shape the next generation of vehicle software.
Read More

Patron Members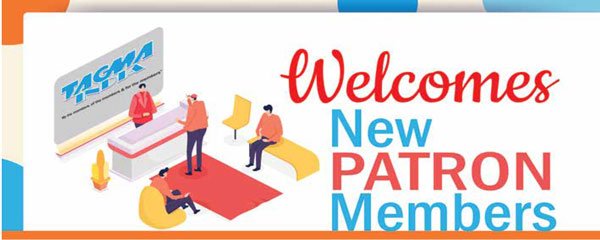 HASCO INDIA PVT LTD
SUBROS TOOL ENGINEERING CENTER (STEC)
PCK BUDERUS (INDIA) SPECIAL STEELS PVT LTD
Read More