In Focus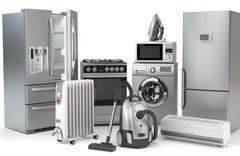 White Goods:
Sunrise Sector for Indian Tooling Industry



While the entire manufacturing industry is bearing the brunt of the slump in automotive industry, it is now time to shift the focus to one of the underrated yet rampantly growing industry- the Consumer Durables industry.

Read More

Techno Focus
"Chatter in Milling"
You are sitting in an auditorium listening to a beautiful song from a renowned singer. You are totally immersed in the song and suddenly, the song is shattered by a loud screeching noise from the PA system. You are rudely awakened from your delightful experience. I believe all of us have experienced this scenario.
Read More


Case Study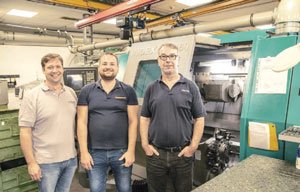 DORNIER GmbH obtains higher productivity and flexible production using TopSolid'Cam
To this day the Dornier name is associated with the spirit of invention and reliability. Such a constant history of success can only, however, be achieved by dint of high adaptability and the courage to make changes. With Moldtech as partner and supported by its powerful 3D software solution, TopSolid'Cam, the weaving machine manufacturer from the Bodensee has opened up new lines of business, which should ensure its continuing success into the future. 32
Read More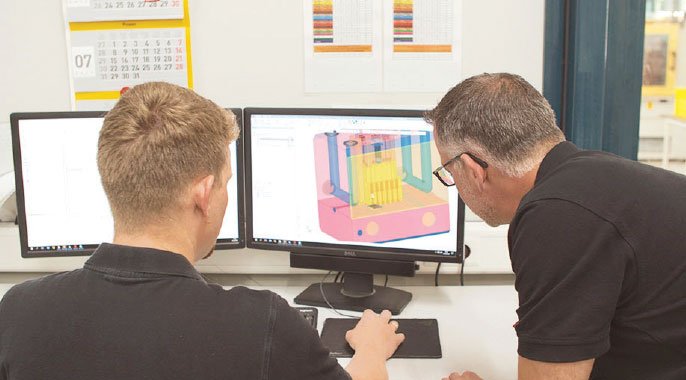 HARTING Improves Tool Quality, Reduces Scrap, and Delivers Moulds Faster with Cimatron
HARTING Applied Technologies, an independent member of the HARTING Technology Group with headquarters in Espelkamp, Germany, is a specialist in sophisticated toolmaking. Its 49 employees develop, design, and manufacture injection moulds, aluminum and zinc die-casting moulds, stamping and bending dies, and special machines. All of its customers are members of the HARTING Group, which means the company works solely for internal customers.
Read More

Tech Talk
Is It Time To Replace My CNC Machine?
CNC Machines, like everything else in life, begin to wear down as they age. Whether your issues are performance or maintenance related, an aging piece of equipment can leave you wondering whether or not it is time to replace your CNC machine. On the surface, it may seem like a simple decision, but there are many facets that can have lasting impacts on your business' profitability. While the simple dollars and cents will weigh heavily in your decision making process, it is also important to consider several key alternatives before pulling the trigger on a machine replacement. Here are some signs that it's time to replace your CNC machine.
Read More

Industry Updates
MeitY to push for more sops to lure electronic makers
iPhone may soon make India its manufacturing hub
Purohit Steel inaugurates new plant in Vasai
India to Emerge as EV Two and ThreeWheeler Hub in 6 yrs: Amitabh Kant
Hyundai develops world's first machine learning-based smart cruise control tech
Daimler India starts BS-VI powertrain production
E-Trio Received India's First EV Retrofitting Certification for Sedans and LCVs
Continental, 3M To Co-Develop Intelligent Infrastructure Technology
Auto sales slump continues in India
Read More



Leaders Speak

"Mould and Die makers should look for solutions that provide high accuracy"
It was during EMO 2019 that I got an opportunity to speak with Isao Sugiyama, Dy General Manager – Sales, NT Tool Corporation, Japan. During our candid discussion, Isao spoke about the growing demand for tool holders, new developments, challenges in automotive industry and his views on the Indian market.
Read More

"Standardisation in design and mould base is very important"
Jiten Shah, MD, Ashna Enterprise talks on the opportunities in the mould making industry and ways in which government can help MSMEs to grow and help the overall economy.
Read More


"Indian manufacturing industry holds huge business opportunities"
David M Wolfe, Vice President – Sales & Marketing, Vargus Ltd and Ashok Makhija, Managing Director, Vargus-India share at length about the current market conditions and the need to keep businesses diversified. They also spoke about the opportunities that India holds in the future. 32
Read More