In Conversation With
I have no doubt that the coming decade belongs to India
Once the economy gets back to normal,the purchasing power will get stronger and that will drive demand for practically every industry. This, in turn, will help us, the tool makers, with huge domestic demand. I believe, India will remain as the worlds next growth destination, says DK Sharma, President, TAGMA India and Executive Vice President & Business Head, Godrej Tooling..
Read More

Leaders Speak
European companies are likely to move their production units to India
Owing to the availability of low-wage skilled labour and new foreign direct investment rules, economists are hopeful of India attracting many more investments. Although we may not see its immediate effect make it in the short term, the shift will help India in the long-run and make it an alternative manufacturing hub, says D Shanmugasundaram, Managing Director, S&T Engineers (P) Ltd.
Read More
COVID-19 has changed the way workplaces function
I think its helping companies realise how to work efficiently with limited manpower. So, operating with limited staff is most likely to be the new normal after COVID-19, says DM Sheregar, Maniging Director, Devu Tools Pvt. Ltd.
Read More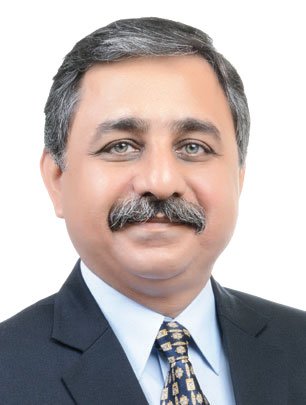 Toolmakers, SMEs should be ready to brace new technologies
The Indian toolmakers and SMEs should make themselves leaner, more productive, more reliable, more competent technically and more competitive in terms of enhancing their products quality. This will help them to not only tackle the ongoing situation but will also make them future ready for encashing the upcoming opportunities, says Parveen Satija, Managing Director, Stitch Overseas Pvt. Ltd.
Read More
MSMEs need to survive this pandemic
We are now in the fourth month of COVID and the condition hasnt improved, particularly in Delhi, Mumbai and Chennai. At this juncture, the time it will take to resume normal operations is a big question. I am sure that those who cross this hurdle will see a bright path ahead, says D Ravi, Managing Director, Classic Moulds and Dies.
Read More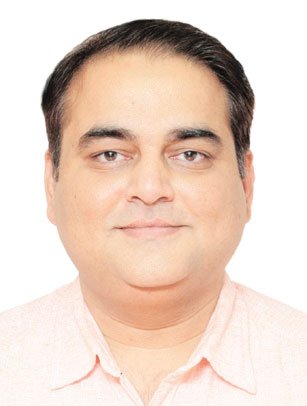 The one who sustains will thrive in future
We must be ready to adapt to changes and continuously work on improving overall efficiency and productivity to be at par with our global counterparts, says Paresh Panchal, CEO, CAM Tools.
Read More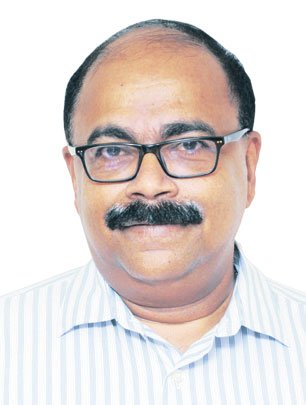 The current situation will definitely benefit India
Now, companies across the world have learned that it was not wise to have put all their eggs in one basket. Sadly, they have had to learn it the hard way. But they cannot wallow in misery and need to move forward, says Gopalakrishnan T.S., Director, Multiple Special Steel Pvt. Ltd.
Read More


Case Study
High precision touch probe TC52 from BLUM at myonic GmbH
Precision hard turning is a key production process in the machine tool bearings unit at myonic GmbH in Leutkirch im AllgC$u/ Germany. Pieces are directly turned to the final dimension with extremely tight tolerances in the micron range. Using a probe solution from Blum-Novotest, key workpiece dimensions are now measured in-process, while still clamped. The result: greater measuring accuracy, improved manufacturing process, shorter cycle times.
Read More

Tips & Tricks
Keeping Your People Safe, Healthy and Resilient


The COVID-19 pandemic has created a number of new challenges, especially for businesses looking to reopen. While managers and employees may feel a sense of urgency to get their business back to normal as soon as possible, there are new guidelines and revised practices that should befollowed to allow for a safe, stable return. Following are the key steps for reopening your business in the wake of the COVID 19 pandemic:

Read More

Industry Updates
Great Beginning to the Economic Package by FM: CII
ACMA welcomes New Definition of MSMEs & Further Infusion of Liquidity
Dormer Pramet agrees to acquire business of India-based Miranda Tools
ZWIndia and SIMCON join hands to market Molding Simulation Software in Western India
Mr Rajan Wadhera, President, SIAM, on AatmaNirbhar Bharat package announced by the Honorable Finance Minister
BEML Limited bags major order from Coal India
Universal Robots and Phillips Machine Tools India collaborate to Provide CNC Machine Tool Automation Solutions
Milacron launching a new rental option through exclusive financing partner, Equipment Finance Group (EFG)
Tech Soft 3D and OPEN MIND Collaborate on Powerful CAM Solutions
CAD/CAM Developments Streamline the Manufacturing Process from Job Setup to Job Completion
Read More



Digital Initiative

TAGMA partners with industry to help in skill development
Objectify organises advance additive sessions
DesignTech organised webinar on simulation tool for plastic moulding
Stitch Overseas organises webinar sessions on advance machining solutions
DesignTech organised webinar on simulation tool for plastic moulding
CGSC organises session on Safety at Work Place
Read More