In Focus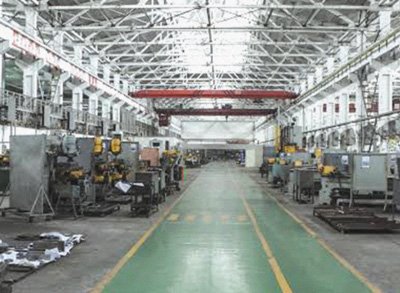 Shop floor management:
A necessity for better organisational standard



Managing a shop floor is not an easy task. Employees make mistakes, equipment breaks, jobs ship late, wastage piles up. On top of that, there is the constant demand to reduce costs and increase quality. This situation can be better handled with the right shop floor management in place.

Read More

In conversation With
"Manufacturing must take precedence in economic activity"
It was during the 3rd edition of the VLFM summit that I had an opportunity to meet Mr. Jamshyd N Godrej, Chairman & Managing Director, Godrej & Boyce Mfg. Co. Ltd. and Founder Member of TAGMA India. During the event, he shared some great insights into the manufacturing industry. He stressed upon the need for significant policy interventions and a strong supporting ecosystem to achieve 25% of GDP target for the manufacturing industry and boost our economic growth. Excerpts…
Read More


Expert Article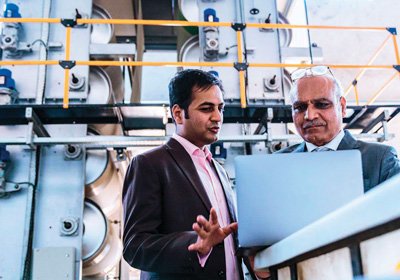 Liberate Year-End Planning From Outdated Constraints and Rigid Expectations
Year-end strategic planning is not what it used to be. The annual exercise has become an outdated, obligatory homage to the bygone era of cyclical goal setting and arbitrary targets. Yet, manufacturers are stuck in this rut. As the calendar year wanes, plant managers and department leads become tethered to their desks, creating reports and forecasts by plucking numbers out of the air to plot on charts. Fortunately, there is a better way.
Read More

Event Report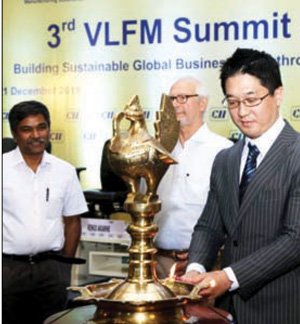 Third VLFM Summit highlights the challenges and opportunities in the Indian manufacturing sector
In a highly dynamic and evolving global business environment, India needs to develop breakthrough ecosystems that nurture global businesses to achieve a USD 1 trillion manufacturing economy. Diverse stakeholders need to work in lockstep with each other towards a bigger vision, build new business models, develop new skills and adopt contemporary Industry 4.0 practices & digital technologies. Against this backdrop, Confederation of Indian Industry (CII) organised the 3rd Visionary Leaders for Manufacturing (VLFM) Summit with a theme "Building Sustainable Global Business Breakthrough Ecosystems" on December 21, 2019 in Mumbai.
Read More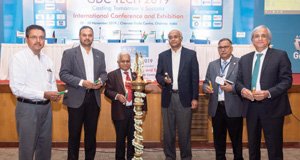 MMTS 2019 highlighted latest trends and technologies in die casting industry
GDC TECH Forum, an association for aluminium die casting industry working actively to help the industry come together, recently organised MMTS 2019. MMTS 2019, an international conference & exhibition was held in Chennai Trade Centre from November 28-30, 2019 in Chennai. The event was spread across 5,500 sqm, with over 70 stalls showcasing the latest technologies and developments in aluminium die casting, light weighting, and measuring & testing.
Read More

Industry Updates
DHI unveils 8 centres of excellence for development of manufacturing technology
A Gradual Recovery Expected in 2020: CII
Tata Motors partners Prakriti E-Mobility to deploy Tigor EVs
Mercedes Benz leases space in Bengaluru for India R&D Centre
J.D. Power Acquires Trilogy Automotive
SIAM's 4th Annual CSR Conclave Highlighted the Role of Auto Industry in Driving Sustainable Social Development
Valeo Opens Electrical Shoppe For High-end Components
Ceratizit launches carbide, cermet grade biocompatible tools for medical industry
Hexagon's asset management solution helps optimise CMM performance
Collet for CoroChuck 930 maximizes pull-out prevention
Dormer Pramet expanding options for efficient hole-making
Read More



PRESIDENT'S MESSAGE

Manufacturing has emerged as one of the high growth sectors in India. Prime Minister of India, Mr Narendra Modi, had launched the 'Make in India' program to place India on the world map as a manufacturing hub and give global recognition to the Indian economy. India is expected to become the fifth largest manufacturing country in the world by the end of year 2020. However, the slowdown in year 2019 has hit the industry significantly and Indian economy still seems to be sluggish
Read More

DMI 2020

Die Mould India: Gateway to Global Tooling Industry
Started in the year 1998, Die Mould India has come a long way to become India's largest show for die mould fraternity. In it's 12th edition in April 2020, the exhibition promises to be the bigger and better from the previous editions.
Read More

Leaders Speak

"Green Manufacturing is no more a buzz word, but need of the hour"
Khuzema Gangerdiwala, Associate General Manager at Godrej & Boyce Mfg. Co. Ltd. talks at length about the measures that government, large corporations and small and medium scale businesses should collectively take to make manufacturing greener and more sustainable.
Read More