In Focus
COVID-19:
What it Means for Tooling Industry?
Manufacturing process in itself has undergone a paradigm shift. The way products were manufactured a decade back, are now rendered obsolete. Digitisation has completely changed the system. And the pace at which digital technology is evolving, manufacturing processes too need to be in sync and evolve accordingly and evolve at a much faster rate than expected.
Read More

Opinion & More
Policies must be supportive of creating demand in society
Organizations should start thinking differently. Old keys wont open new doors. Digitalisation and Digital Transformations will become eminent and absolutely necessary, says B P Poddar, Sr. Vice President - Marketing Femco India.
Read More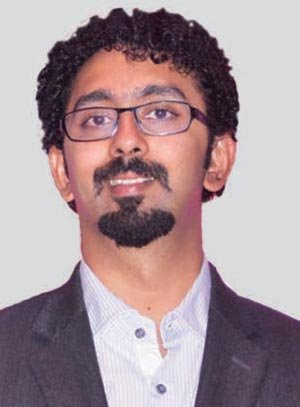 Innovate and be aggressive
I have always been optimistic that India stands to gain, but only if we act fast and act bravely. We need to innovate, we need to create products that can be consumed locally as well as exported,- says Amar Kulkarni, Vice President – Sales, PolyWorks India Pvt Ltd
Read More
Industry should be ready to capitalize the opportunity
World won't be same after COVID – 19. There will be irregular production schedules and one must be prepared for it. Large production numbers will be luxury. One has to manage cash flow , inventories and production cycles with small batch sizes,- says Sachin Nirgudkar, Director, Industrial Interface India
Read More


Machining Mantra
Six Ways to Make 5-Axis Machining More Productive
For a lot of shops, the limitation in 5-axis machining is not so much in their equipment, but in their ability to efficiently generate part programs that make the best use of today's machining centers and cutting tools. But with advances in CAM software, those imitations are falling quickly if shops are willing to avail themselves of the newest programming technology.
Read More

Case Study
WORKNC Automates Mold Maker's Weekend Production


A mold maker serving the automotive industry says WORKNC software gives them a distinct advantage, setting them apart from their competitors with superior leadtimes, quality and expertize. And as a Beta tester for WORKNC, they found that a new item of functionality, subsequently introduced into the latest release – 2019 R1 – slashed their finishing machining times by more than half on certain parts.

Read More

Tips & Tricks
Preventive Measures of Probing System Aft er the Lockdown
Read More

Tech Focus
What Mold Do You Fit Into?
The plastics industry, understandably so, is a rather diverse industry; not unlike other large global industries. It is comprised of companies and organizations of all shapes and sizes, usually differentiated by organizational structure or revenue. Aside from the typical size comparisons of companies, the diversity extends outward in a great number of ways and categories
Read More

Industry Updates
Ashok Leyland Engineers shift gears to make Covid-19 Ventilators
ANCA joins the fight against COVID-19 – manufacturing components for life-saving ventilators
Business activities significantly hit; recovery may take more than a year: CII CEOs Snap Poll
Mr Rakesh Sharma, ED, Bajaj Auto takes over as IMMA's President
India's GDP likely to grow between – 0.9% to 1.5% in FY21: CII
TVS Motor Company Completes Acquisition Of Norton
KUKA wins major order from German car manufacturer for 5,000 robots
Faradion bags 1st order from ICM Australia
InnovMetric Releases PolyWorks® MS 2020 for 3D Dimensional Analysis and Quality Control
Schunk launches versatile clamping force tester
Sandvik Coromant joins forces with Microsoft to shape the future of manufacturing
Mazak Helps Kentucky Manufacturer Produce Surface Disinfection System
New RADAN Provides Ultimate Nesting for Punching Machines
Hoffmann Group launches "GARANT Master Alu" series for high-performance cutting of aluminium
Read More



Digital Initiative

TAGMA Partners with various companies to help industry in skill development
The COVID-19 pandemic has generated enormous uncertainty around the world. According to the International Monetary Fund (IMF), the global economy is expected to shrink by over 3 per cent in 2020 – the steepest slowdown since the Great Depression of the 1930s. One of the most affected industry is manufacturing industry with factories around the world were in stand still for about 45 days on an average. Travel ban has also disturbed the global supply chain and the impact can be felt in every single economy, industry and companies.
Read More