President's Message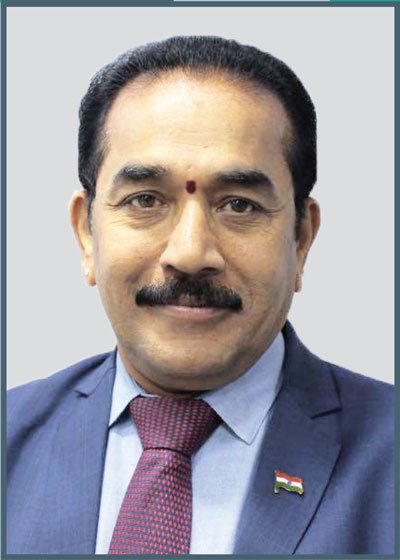 We are going through unprecedented times. The pandemic has, in some way or the other, impacted all of us professionally and personally. However, like every good and bad experience, I believe 'this too shall pass'. I am certain that good days are ahead of us and we will bounce back.
The second wave of COVID-19 hit us in April and May. It caused ripples, but the industry has shown signs of growth. No doubt we faced setbacks because of the pandemic.
Read More
In Focus
Poised for Growth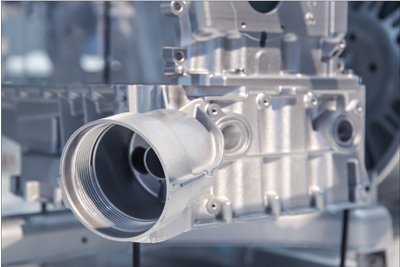 The Indian tooling market is at an inflection point today. It has grown at 5% CAGR since 2005 and continues to be an ever important cog in the manufacturing wheel. However, in spite of significant enhancements in the capabilities of Indian toolmakers, a significant volume of tools continues to be imported. This trend needs to be reversed to enable Indian players to take the next step in their growth journey. A report…
Read More

Tool Talk
'I am highly optimistic about the India growth story'
"In the last 20 years, the commitment of German companies in India has only gotten stronger. Earlier, German companies were mostly present in India for sales and service support. But now, many have established manufacturing facilities here. This is a great sign for India," says Mr. Rajesh Nath, Managing Director, VDMA India.
Read More

Factory Insight
Automated factories of the future
The future we have all been waiting for and have, so far, seen only in the movies is almost here. Consistent new technological accomplishments and breakthroughs, ranging from new machines that make manufacturing simpler, and new 3D printers that can collaborate with various materials to complex robotics systems, indicate that the sci-fi future has arrived.
Read More

Machining Mantra
The Crucial Connection
If we consider a CAM program as the brain of a machining operation and the cutting edge as its limbs, then the spindle can be regarded as the heart of the machine. Hence, like the arteries, which connect the heart to the limbs, the tool holder (adaptor) becomes the crucial connection between the spindle and the cutting edge.
Read More

Tech Know-how
Sandvik Coromant joins forces with Microsoft to shape the future of manufacturing
Sandvik Coromant is collaborating with Microsoft to drive forward the development and digitalization of the manufacturing industry and accelerate the internal digitalization network for Sandvik Coromant. Combining Sandvik Coromant's expertise in machining with solutions from Microsoft, the collaboration will seek to link up parts of the production chain to create solutions for the next generation of manufacturing.
Read More

Case Study
ALPHACAM "vital" for orthopaedic implant experts
Jointmedica Ltd., based in Worcestershire, UK, produces Class 3 implants in the orthopaedic sector, and has, in its product portfolio, an innovative mobile bearing Knee Replacement, as well as development activities relating to Hip Resurfacing and the manufacture of custom-made devices for specific patients created directly from CT scans.
Read More

Industry Updates
We need 'be vocal for local' toys: PM
Volkswagen plans to use new 3D printing process in vehicle production in the years ahead
India EV sales to grow at 26% by FY23: Fitch
Wipro arm buys aerospace manufacturing facility in US for $31 million
Economic activity down in April, May but shock less severe than 2020: Fitch
Success of pre-pack scheme for MSMEs will lie on its implementation by Committee of Creditors: National Company Law Tribunal
India's GDP growth can slip to 8.2 pc in FY22: Crisil
'Fastest adoption of electric vehicles expected in 2-wheeler,3-wheeler sectors'
Shri Piyush Goyal applauds exporters for encouraging performance during pandemic
Read More
Tech Updates
Hexagon reduces blisk measurement cycle time with production-ready solution
WIDIA Introduces M8065HD Indexable Milling Platform for Heavy Roughing
Kennametal introduces first Stellite powder for laser powder bed additive manufacturing
Read More